28 Jul

A mural for a private chapel (Birchington UK)

The thing about being a mural painter you never know what and where your next commission is going to be. Last year I was lucky enough to have several interesting commissions, one being painting a ceiling mural in a private chapel.

Painting a mural on a ceiling is always challenging physically especially if there is a lot of detail involved, the location was in a village near Margate too far from London where I am based to commute, myself and my assistant spent 4 weeks in rented accommodation.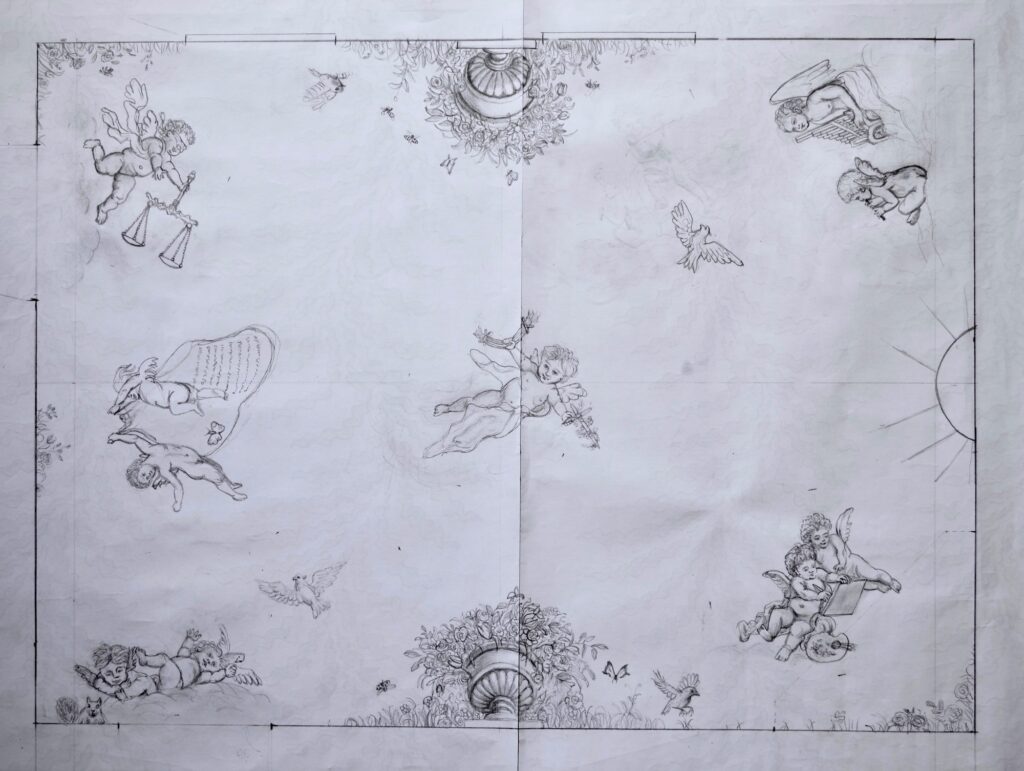 After meeting with the clients I made scaled drawings which we altered to get exactly what was desired, this is the advantage of hiring mural artists you can control and have input in the project and get exactly what you want.
The next decision was how to access the ceiling to paint the mural, most people assume Michael Angelo lay on his back to paint the Sistene Chapel and if that was the case he would have had made a device made of planks of wood with small wheels so he could push himself along on his back as he painted.
We decided on two wide towers with wheels we could adjust to a comfortable height and move at will.
The clients wanted the ceiling mural to have various sets of cherubs in a painted classical renaissance sky, all the cherubs had some sort of personal meaning or religious symbol, there were two cherubs artists, two musicians, a few frolicking with doves and a central cherub holding religious objects that held personal significance to the clients.
There were also elements of their garden, birds and a favourite squirrel and even cherubs dragging a cloth with the history of the house and date and by whom the mural had been commissioned written on it.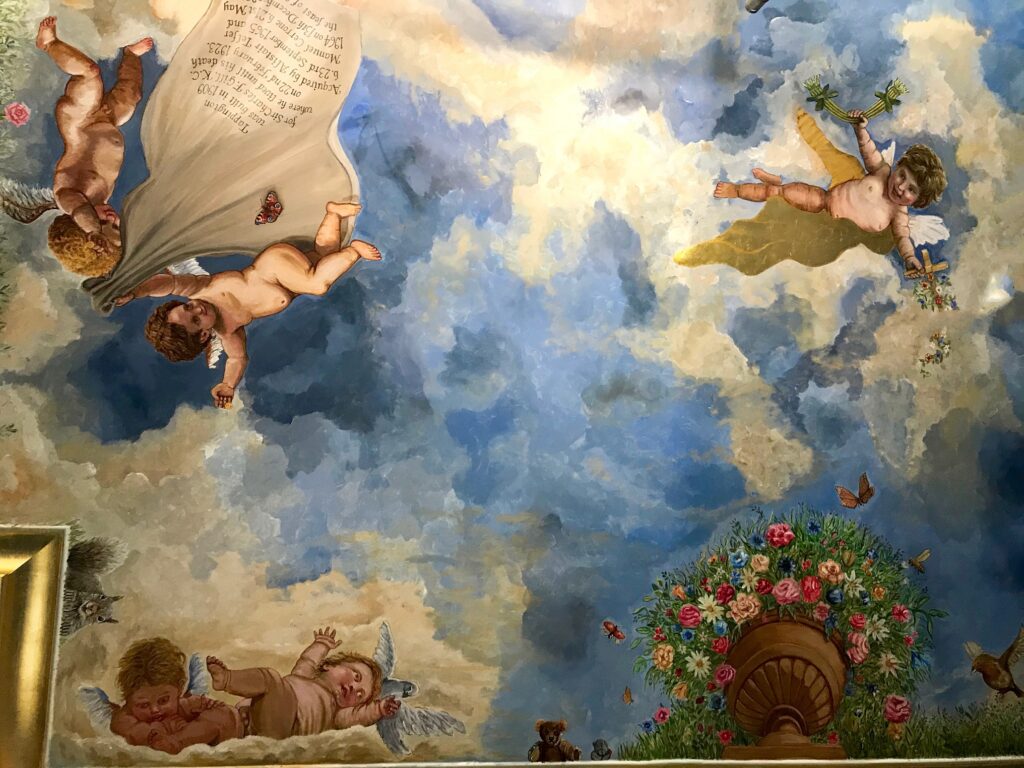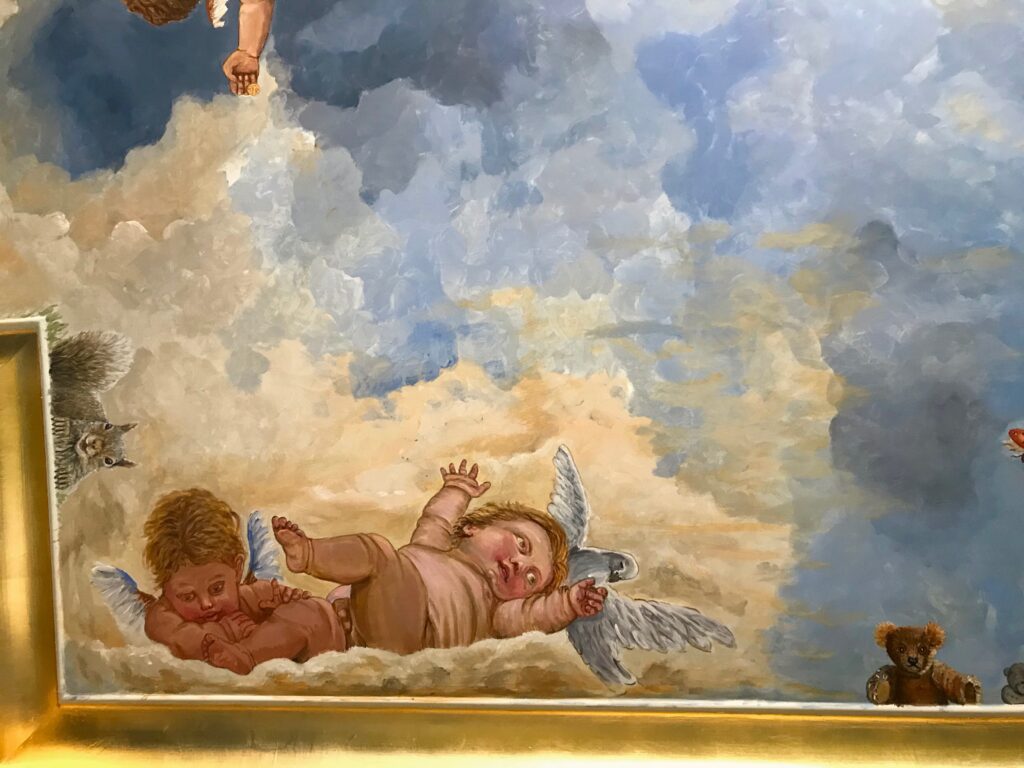 The mural was completed in 4 weeks exactly and we even managed to fit in more than was originally asked for and the clients were so happy with the result they gave me a Christmas hamper, one the more rewarding moments of being a muralist.
Photos
The scaled sketch with all the elements planned out so the clients can see what they are getting and make any minor changes.
Sketch detail
Final mural detail
Final section with its classical renaissance sky and neo classical cherubs all hand painted with acrylic paint with access from large movable towers.